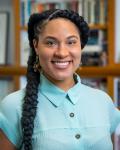 Yunina Barbour-Payne – Theatre & Dance
Previous Degree: Northern Kentucky University, Texas A&M University
Yunina Barbour-Payne is a Ph.D. candidate in the Performance as Public Practice program at The University of Texas at Austin. Her research and practice focus on performance ethnography, Affrilachian aesthetics and the intersections of Performance, Africana and Appalachian Studies. The figures, people, stories and lineages that she investigates in her dissertation collectively examine the ways Affrilachian women performing  artists defy stereotypes across classifications of race, nation and region.  In her research on Black women performance artists in and of Appalachia, she examines a range of cultural products created by Black Women performing artists in the 21st century who have ties to the Appalachian region. Foregrounding gender and the role of Black women performers specifically, her research expands poet laureate Frank X. Walker's notion of "Affrilachian" from literary representations to embodied experiences and expressions in the work of Affrilachian artists.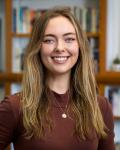 McKenzie Carlson – Geological Sciences
Previous Degree: University of Washington
McKenzie's research focuses on the process of slow slip in the Hikurangi Subduction Zone of New Zealand. A subduction zone is an area of the world where two tectonic plates meet and one dives beneath the other. Subduction zones produce the world's largest earthquakes and tsunamis, and thus pose a great hazard to the people living near them. Slow slip events occur when the plates move more quickly than normal, but not quickly enough to produce an earthquake. McKenzie's research aims to learn more about this process.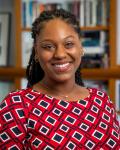 Alexcia Carr – Pharmaceutical Sciences
Previous Degree: University of Mississippi
Alexcia's research interests focuses on the exploring behaviors of patients with chronic diseases and their health outcomes. In particular, she is interested in researching how behaviors and social determinants of health impact outcomes and working with these populations to develop innovative programs to improve disease-state management, medication use, and related outcomes.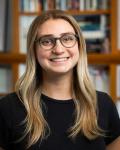 Danielle Lawson – Biochemistry
Previous Degree: Baylor University
My previous research focuses on the total synthesis of various natural products. Using a variety of organic reactions, focused on synthesizing the complex diterpenoid (+)-Alterbrassicicene C which possesses anti-inflammatory properties by altering the NF-kB pathway. Furthermore, my research uses a variety of spectroscopic techniques to characterize these advanced, organic intermediates. Future research focuses on the elucidation of various protein's structure and function as well as enzymatically synthesizing various organic products.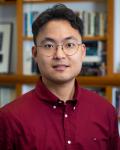 Seung Chul (Eric) Lee – Finance
Previous Degree: Yonsei University, University of Chicago
Eric's research has a broad theme of the role that information plays in financial markets. In particular, Eric is interested in learning about how entrepreneurs can signal their value to secure financing from investors and whether institutional features can be devised to facilitate the process. He believes this is especially important for fostering the growth of small businesses in emerging markets and developing economies, as screening and acquiring information can be costly in such areas. Eric hopes to expand his research agenda to include corporate innovation, corporate governance, and FinTech.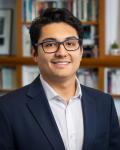 Juan Macias-Diaz – History
Previous Degree: Universidad de Los Andes, University of Connecticutt
Juan's research revisits the forms of political imagination that motivated indigenous participation in the Comunero Revolt of 1781, the largest insurrection in the Spanish Viceroyalty of New Granada before Independence. Centering the experiences and expectations of indigenous communities in the Northern Andes, the project explores the ways in which they defied colonial rule articulating radical projects for political autonomy and decolonized social relations. More broadly, Juan is interested in how indigenous politics can reshape our understanding of the Age of Revolutions.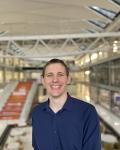 David (Dawie) Marx – Civil Engineering
Previous Degree: University of Pretoria
Dawie's research focuses on soil-geogrid interaction in stabilization applications. In a stabilization application (e.g. a road base) the geogrid provides lateral restraint to the soil, resulting in less deformation under applied load. By combining transparent sand, laser illumination, image processing and machine learning he studies the interaction of individual soil grains with the geogrid structure. Consequently, the effect of the particle size distribution of the soil on the transfer of load from the soil to the geogrid can be investigated. By quantifying the mechanisms of load transfer, it is possible to optimize the geogrid geometry for the soil at hand, leading to more economical, and thus more sustainable, designs.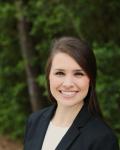 Katie McCormick – Social Work
Previous Degree: Baylor University, University of Houston
Katie's program of research seeks to inform the development and implementation of interventions that advance harm reduction strategies in response to the HIV and opioid overdose epidemics. She is particularly interested in increasing the adoption of harm reduction approaches among HIV service organizations and identifying multi-level factors that influence the implementation of harm reduction interventions. Her current research focuses on identifying the multi-level factors that contribute to occupational stress and burnout among frontline harm reduction workers in Texas.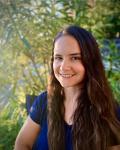 Lisa Wauters – Speech, Language, and Hearing Sciences
Previous Degree: Boston University, University of Texas at Austin
Research interests: Lisa is a credentialed speech-language pathologist. Her primary areas of research are the assessment and treatment of aphasia and other acquired communication disorders associated with neurodegenerative disease, stroke, and traumatic brain injury. Her recent work includes a systematic review of speech-language treatment for primary progressive aphasia (PPA) and primary progressive apraxia of speech (PPAOS). Her dissertation work focuses on evaluating the feasibility, acceptability, and preliminary benefit of pairing remotely supervised transcranial direct current stimulation with speech-language treatment for individuals with PPA and PPAOS.
Contact: Dr. Marvin L. Hackert
Email:
Phone:
Other Information