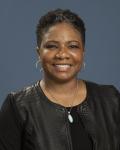 Charrisse Barron
Harvard University
UT Dept Host – Butler School of Music
Professor Barron's research, writing, and presentations have explored a range of topics in African American music, religion, and culture. Her current book project The Platinum Age of Gospel centers on contemporary gospel music and illuminates the marked shifts away from previous eras of gospel performance and culture which have defined the last thirty years of the genre.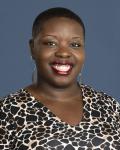 Aria Halliday
University of Kentucky
UT Dept Host – Center for Women's and Gender Studies
Professor Halliday's research explores cultural constructions of black girlhood and womanhood in material, visual, and digital culture in the late 20th and early 21st centuries. She examines the ideological overlaps between girlhood, Black feminism, hip-hop, and performance in the United States and the Caribbean. More broadly, she is interested in how popular culture informs our personal beliefs about culture, identity, social status, and desire.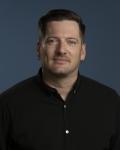 Zachary Levenson
University of North Carolina, Greensboro
UT Dept Host – Sociology
Professor Levenson's research considers the relationship between racism and economic development in the United States and South Africa, both ethnographically and historically. His current book project considers how the concept of racial capitalism emerged from social struggles in both national contexts, leading to divergent theoretical traditions in the process. He also works on the politics of housing and eviction in South African cities after apartheid, the subject of his first book.
Contact: Michelle George, Harrington Fellows Program Coordinator
Location:
Office of the Executive Vice President and Provost
Address:
The University of Texas at Austin
110 Inner Campus Drive, Stop G1000
Austin, Texas 78712
Email:
Phone:
Other Information