Dominique Baker
Southern Methodist University
UT Dept Host – Educational Leadership and Policy
Professor Baker's research focuses on the way that education policy affects and shapes the access and success of minoritized students in higher education. She primarily investigates student financial aid, affirmative action and admissions policies, and policies that influence the ability to create an inclusive & equitable campus climate. Currently, she is conducting research focused on the relationship between community college district boundaries, gerrymandering, and racial segregation, state course-taking policies and student loan accumulation, and equity in state funding of higher education.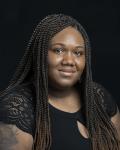 Amira Rose Davis
Penn State
UT Dept Host – African and African Diaspora Studies
Professor Amira Rose Davis's research uses archival research, oral history, and interdisciplinary methodologies to examine the intersection race, gender, sports and politics. Her current book project, "Can't Eat a Medal": The Lives and Labors of Black Women Athletes in the Age of Jim Crow, explores the long and oft overlooked history of Black women in sport while analyzing the various impacts and contested meanings of their athletic labor, political engagement and symbolic burden.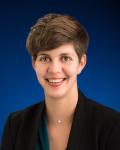 Maegan Fairchild
University of Michigan
UT Dept Host – Philosophy
Professor Fairchild's primary interests are in metaphysics and philosophical logic. Her recent work focuses on varieties of ontological permissivism (like material plenitude, the view that there is a multitude of coincident objects wherever there is any material object) and the role of anti-arbitrariness in theory choice. More broadly, she's interested in the ways that taking weird, radical, or revisionary views seriously can help us better understand the place of ontology in human inquiry.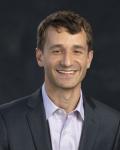 Justin Lavner
University of Georgia
UT Dept Host – Human Development and Family Sciences
Professor Lavner's research aims to understand and improve family health and well-being, particularly among underserved and marginalized populations. His current work tests the effectiveness of a responsive parenting intervention for first-time African American mothers and their newborn infants.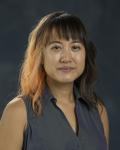 Anne Meng
University of Virginia
UT Dept Host – Government
Professor Anne Meng's research centers on authoritarian politics, institutions, and elite power sharing. Her book, Constraining Dictatorship: From Personalized Rule to Institutionalized Regimes (Cambridge University Press, 2020), examines how executive constraints become established in dictatorships, particularly within constitutions and presidential cabinets. Her current book project focuses on autocratic backsliding and executive aggrandizement in non-democracies. She has also published articles on authoritarian ruling parties, opposition cooptation, term limit evasion, and leadership succession.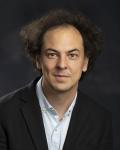 Maksym Radziwill
California Institute of Technology
UT Dept Host – Math
Professor Radziwill's specialty in mathematics is number theory. He uses tools from analysis, probability theory and spectral theory to answer questions about the integers, or more generally mathematical questions that involve discrete structures.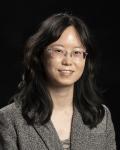 Rachel Wang
University of Sydney
UT Dept Host – Statistics and Data Sciences
Professor Wang's research centers around statistical network inference, statistical machine learning, and their applications in data-rich scientific domains. On the network modeling front, she develops statistical theory and scalable methods for handling network-structured data from genomics and social science, with examples including gene networks and social networks. Her current interest in machine learning lies in developing computational tools for large-scale single-cell data from genomics to address important questions in cell type identification and gene regulatory mechanisms.
Contact: Del Watson, Harrington Fellows Program Coordinator
Location:
Office of the Executive Vice President and Provost
Address:
The University of Texas at Austin
110 Inner Campus Drive, Stop G1000
Austin, Texas 78712
Email:
Phone:
Other Information