2021 Research Symposium & Reception
Date: April 20, 2021
Time: 1:15 p.m. - 3:15 p.m.
The event marks the 18th year of the Harrington Fellows Program and the first ever virtual symposium. 
Along with the Harrington Fellows Program, hosts for this year's event are the Amarillo Area Foundation, the Don and Sybil Harrington Foundation, Amarillo College, Texas Tech University Health Sciences Center and West Texas A&M University.
2021 speakers:
Jaden Janak, graduate fellow, African and African Diaspora Studies
Mikio Sasaki, graduate fellow, Butler School of Music
Erin Hartman, faculty fellow,  Information, Risk, and Operations Management
Jonathan David-Howard, faculty fellow, English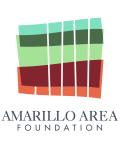 About the Amarillo Area Foundation
The Amarillo Area Foundation, a community foundation, serves the northernmost 26 counties of the Texas Panhandle through philanthropic leadership. The foundation's mission is to improve quality of life in the Texas Panhandle through effective philanthropic efforts.