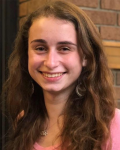 Gabrielle Bueno - Biological Anthropology
Previous degree: University of Rochester
Gabrielle is interested in understanding development and behavioral plasticity in primates, particularly in lemurs. Her current research examines the ecological causes and consequences of variability in lemur infant development, with a focus on Verreaux's sifakas and ring-tailed lemurs. She is also very passionate about conservation, and hopes to use the findings from her work to help inform conservation efforts across Madagascar.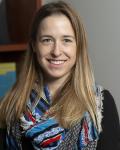 Stephanie Leutert – Public Policy
Previous degree: Skidmore College, Yale University
Stephanie's research focuses on migration dynamics in South Texas and along the U.S.-Mexico border. She is particularly interested in how historical and current U.S. immigration and border policies have shaped migrants' movements and how risks to migrants in transit have evolved over time.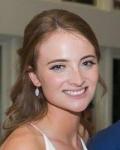 Kelsie Burnett – Curriculum & Instruction
Previous degree: University of Notre Dame
Kelsie is interested in how children become readers and writers and in turn how these generative acts shape who children become. Her work centers around engaging literacies as acts of freedom. She is interested in how literacies operate as sites for students to claim their identities, interact across spaces, and "speak back" to structural constraints or boundaries. She is also interested in how teachers use literacies to foster critical consciousness and compassion in their classrooms and the effects of this learning on a community level. A former third grade teacher, Kelsie is committed to promoting multiple literacies across the elementary curriculum.
Contact: Dr. Marvin L. Hackert
Email:
Phone:
Other Information