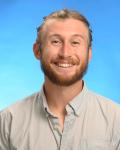 Derek Bolser – Marine Science
Previous degree: University of Florida
Derek works on identifying the drivers of variation in fish distribution, abundance, and community size structure. He is particularly interested in these dynamics in industrialized habitats, and conducts much of his research around petroleum platforms and ship channels in the Gulf of Mexico.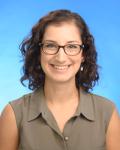 Julia Bordelon – Geography
Previous degree: Rutgers University
Julia is interested in the ways that people understand and create space in response to crisis. Her current research studies how nationalist political discourse has affected the way that the US border with Mexico is interpreted, performed, and/or redrawn in spaces far from the physical border, and the impacts of these narratives on migrant groups.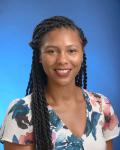 Dwuana Bradley – Educational Leadership and Policy
Previous degree: Truman State University, University of Texas at Austin
Dwuana is a doctoral candidate in the department of Educational Leadership and Policy. As a critical policy analyst her scholarship focuses on policies at the institutional, state, and federal level that affect student access and success in the U.S. education system. She uses mixed methodologies to consider the ways policies act as barriers and perpetuate social stratification at critical transitions in the educational pipeline for low-income and racially marginalized student populations. Her work on equity for marginalized campus populations include topics on issues pertaining to policy barriers for community college transfer students, diversity and inclusion policy issues in hostile racial political climates, enrollment management issues in quasi-performance-based funding contexts, and anti-blackness in higher education.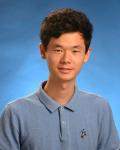 Jian Gao – History
Previous degree: University of Alabama - Tuscaloosa
Jian's research focuses on the transnational history of Chinese migrants in Mexico during the early twentieth century. His research seeks to foreground the voices and perspectives of the Chinese in Mexico while providing a better understanding of their transpacific and transnational social networks. More broadly, through his research, Jian seeks to promote the voices of migrants and the marginalized both in the past and the present.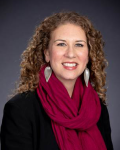 Ellyn Goldberg – Science, Technology, Engineering, and Mathematics Education
Previous Degrees: The University of Chicago, Johns Hopkins University, Harvard University
Ellie is deeply passionate about training up the next generation of teachers to love mathematics and instill that love in their students. Inspired by eight years teaching high school in various urban schools around the country, and over eight more working with current and pre-service teachers, she is interested in exploring how to best encourage top undergraduates to consider entering the teacher force as well as how to best prepare them for success once they do.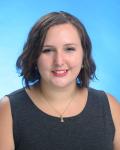 Taylor Joyce – Linguistics
Previous degree: Harvard
Taylor's research interests include the structure of sign languages and atypical language development. She is primarily interested in how language disorders manifest in sign languages and how atypical populations inform our overall theory of language. She currently researches how adult hearing learners with learning or language disabilities acquire a signed language as a second language.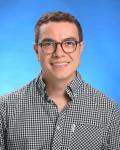 Mikio Sasaki – Music Performance
Previous degree: Juilliard School, Yale University
Mikio studies trumpet performance with a focus on classical orchestral and chamber music styles. Having already spent time performing professionally in New York City and teaching as an adjunct professor at Brooklyn College, Mikio's focus will be on expanding his repertoire and developing his own pedagogical practice. His current projects include music composition, learning jazz and popular styles, and continuing to perform nationally and internationally with professional orchestras and chamber ensembles.
Isabel Strohkendl – Cell and Molecular Biology
Previous degree: McGill University
Isabel is interested in understanding the biophysical mechanisms that underlie complex interactions between proteins and nucleic acids. Her current work focuses on characterizing the CRISPR-Cas12a nuclease- known as a potential tool for precision genome editing. Using a quantitative approach, Isabel studies Cas12a's assembly into an active RNA-guided complex and its DNA targeting behavior. She hopes the findings from this work will help identify strategies to engineer better, more specific CRISPR nucleases for various applications.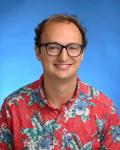 Benjamin Zydlewski – Chemistry
Previous degree: Virginia Polytechnic Institute and State University
Benjamin Zydlewski is interested in understanding the physical chemistry of inorganic materials. He is interested in understanding the underlying chemistry that influences the properties of new materials that have potential environmental and energy applications.
Contact: Dr. Marvin L. Hackert
Email:
Phone:
Other Information