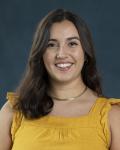 Alma Flores-Perez – Anthropology
Previous degree: Stanford University
Alma's research is focused around the ways in which multilingual and multicultural communities use their multiple languages and dialects to shape their identities in relation to the world. She explores this broad question primarily through ethnographic work with multilingual children in Spanish-English bilingual schools and programs. In her past ethnography with 5-year-old children in a Spanish-immersion preschool in Austin, she explored themes of translanguaging and language socialization, as well as the role that different "authoritative" entities, such as families and schools, play into these socializations and ideologies. In future work, Alma hopes to explore the ways that gentrification and changing communities in Austin are impacting Latinx students and as a result, how they use and are socialized into multiple languages and linguistic ideologies. In time, Alma hopes to contribute to the rapidly growing body of scholars who use their research to better the understanding of educational inequalities that affect multilingual and multicultural communities in the US.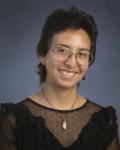 siri gurudev (DC Hernandez) – Theatre & Dance
Previous Degree: Universidad Nactional (Columbia), Pontificia Universidad Javeriana
siri is interested in spiritual practices within Performance Art and contemporary experimental theater in the Americas. Their focus relies on performance as a methodology for research as a necessary and valuable approach to knowledge production. For siri, art-making is understood as more than a form of entertainment but as a useful and unique tool to gather information about our human condition and spirituality as much as about our society and politics.
Nathan Herrmann – Accounting
Previous Degree: Oklahoma State University
Nathan's research interests focus broadly on assessing and improving the information used by capital market participants to make capital allocation decisions. Within this broad context, specific areas of interest include presently undocumented sources of decision useful information, the accounting treatment and related consequences of stock compensation expenses, and the interaction and overlap in function of auditors and short-sellers. Nathan uses empirical methods to study questions in these areas.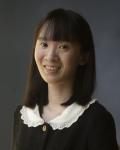 Chenyan Jia – Journalism
Previous Degree: Peking University
Chenyan Jia studies the intersection of communication and human-computer interaction (HCI). Her research interests include new media technologies, algorithmic bias, and computational social science. She is especially interested in how new media technologies such as automated journalism and misinformation detection algorithms affect the media industry and the public's political attitudes. She mainly uses online experiments to study human perceptions of algorithm-related technologies.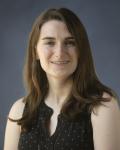 Mackenzie Kingsley – Accounting
Previous Degree: Miami University Oxford
Kenzie's research interests are exploring the implications of performance measures, control systems, and the financial reporting environment on managers' decisions. She leverages experimental methods to evaluate the impact of employee contracts, compensation, and accounting standards on individuals' choices.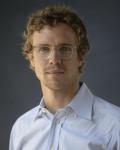 Fernando Lejarza – Chemical Engineering
Previous Degree: Rice University
Fernando's research focuses on computational decision-making strategies for managing complex food supply chains in order to improve operating efficiency while reducing food losses. His work is centered around integrating perishability models pertaining to e.g. degradation kinetics and microbial growth with inventory and quality control frameworks. He is interested in developing management formulations that are scalable to realistic large scale supply chain networks, and that are robust to uncertainties/disturbances that arise in practical settings such as unknown consumer demand, producer supply, transportation lead time, etc.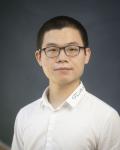 Boyuan Liu – Astronomy
Previous Degree: Tsinghua University
Boyuan studies the formation and evolution of the first generation of stars and galaxies in the Universe. As a theorist, he uses semi-analytical calculations and numerical simulations to predict the properties of the first stars and galaxies, especially their observational signature, in the context of cosmic structure formation. Boyuan's current research focuses on the gravitational waves from mergers of the first star remnants. Boyuan is particularly interested in what we could learn from the first stars and galaxies about the elusive early Universe and fundamental physics, such as the nature of dark matter.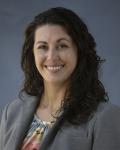 Nicole Payntar – Anthropology
Previous Degree: Durham University (United Kingdom); University of New Hampshire
Nicole's research focuses on machine learning and computer vision applications for archaeology and heritage tourism in Peru. She is particularly interested in how historic expedition photos shape modern tourist perspectives of archaeological sites; how national heritage discourse impacts land-use change and the destruction of archaeological sites in secondary heritage regions; and detecting emerging, unmonitored archaeological tourist attractions for conservation and sustainable tourism development. Nicole has previously served on the Antiquities Coalition's Culture Under Threat Task Force and as the former Assistant Director of Saving Antiquities for Everyone (SAFE).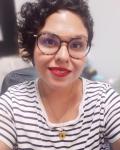 Olimpia Monserrat Valdivia Ramirez – Latin American Studies
Previous Degree: Universidad de Guanajuato, El Colegio De Mexico
Montserrat's broad areas of study are youth and violence, migration, forced displacement, and refugees. Currently, she is developing a transnational and qualitative dissertation research project regarding the experiences of Central American adolescents who have backgrounds as gang members as they leave their home countries and traverse the increasingly arcane asylum process through Mexico. She is interested in exploring how their dual status as gang members and vulnerable minors negatively affects their possibilities to be recognized as refugees. Her research establishes a conversation with antiracist and feminist geographers, in order to productively disrupt the binaries of violence that undergird asylum screening: of childhood as vulnerable, helplessness, and innocent and youth gang members as always and only perpetrators of violence.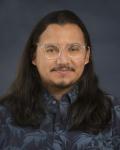 Daniel Vazquez Sanabria – Mexican American and Latina/o Studies
Previous Degree: CUNY Brooklyn College
Daniel is interested in how Deaf communities in Puerto Rico negotiate their identities through Sign Language use, and activism. His work seeks to articulate how "metrocentrismo" is enacted and assists in shaping racial, audist, and ableist ideologies in the archipelagoand how Deaf communities in both urban and rural settings are affected by this. While his main focus lies on the period immediately after Hurricane María (2017), he is committed to collaborating in the expansion of Puerto Rican Sign Language Studies at both academic and community levels.
Contact: Dr. Marvin L. Hackert
Email:
Phone:
Other Information