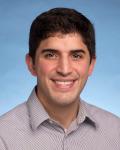 Ryan Ballestero
Previous degree from: Brigham Young University
UT Austin: Accounting
Ryan's research is focused broadly on assessing and improving the quality of financial statement audits, accounting and auditing regulation, and financial reporting. Specifically, he uses empirical methods to evaluate the impact that accounting and audit regulations have on the economy. Ryan's current work involves looking at the effect that improved audit transparency and disclosure has on management reporting and risk assessment, and how these items are reflected in capital markets.
Caroline Carberry
Previous degree from: Rice University
UT Austin: Educational Psychology
Caroline is interested in the treatment of mood and anxiety disorders in child and adolescent populations. Her current work involves examining programs that address anxiety and depression in pediatric hospital settings.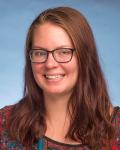 Emma Curtis
Previous degree from: New York University
UT Austin: Cultural Anthropology
Emma's overarching interest is in the evolutionary response of joint surfaces of the forelimb to the functional demands of locomotion imposed by habitat. Her current research focuses on reconstructing the ontogeny and evolution of the primate forelimb in response to these competing demands in order to make inferences about the locomotor behavior and associated ecological demands of fossil primates, and determine the extent to which the effects of bone plasticity may be obscuring our interpretations of fossil remains.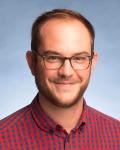 Mark Hand
Previous degree from: Vanderbilt University, University of Oxford
UT Austin: Public Policy
Mark's research focuses on two sets of policy questions: political decision-making and immigration. Through the lens of network analysis, Mark is interested in the extent to which behavior can be understood and predicted by the structure of individuals' overlapping sets of relationships, whether they be entrepreneurs, legislators or immigrants.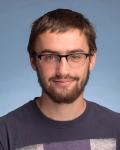 William Hoza
Previous degree from: California Institute of Technology
UT Austin: Computer Science
William is broadly interested in understanding the theoretical utility and inescapable limitations of various computational resources. He is especially interested in pseudorandomness and derandomization, communication protocols and coding theory, and quantum information.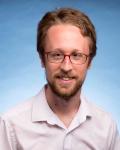 Alex Kreger
Previous degree from: Michigan State University, University of Texas at Austin
UT Austin: Religious Studies
Alex studies the Alevi religious minority in Turkey. He is interested in their oral poetry, how they relate to poetic texts through and beyond music, and the particular types of ethico-political subjectivities that emerge from these relations. He also plays the sacred Alevi long-necked lute "bağlama."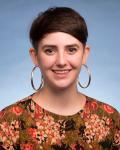 Katherine Orazem
Previous degree from: Yale University
UT Austin: Women's and Gender Studies
Kate is interested in critical theories of the archive and in the disruption and unsettling of archival practice as a form of feminist intervention. Her current research explores 19th-century American forms of domestic and social archiving, particularly scrapbooks and friendship albums.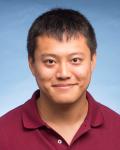 Kyle Shen
Previous degree from: University of Chicago, University of Texas at Austin
UT Austin: Government
Kyle's research focuses on the development of constitutionalism and international law and their impact on domestic politics and laws. He hopes to better understand these processes by examining how and why they might manifest under authoritarian conditions, with a regional interest in East and Southeast Asia.
Contact: Dr. Marvin L. Hackert
Email:
Phone: