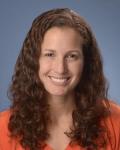 Natalia Arzeno-Gonzalez
Previous degree from Massachusetts Institute of Technology
UT Austin: Department of Electrical and Computer Engineering
Natalia Arzeno's research is in the broad area of machine learning with a specific focus on healthcare applications. Her work includes development of data-driven methods for predicting in-hospital mortality while preserving clinical expertise, and derivation of clustering algorithms that take advantage of known yet possibly unreliable information about relationships between objects or data observed at various points in time.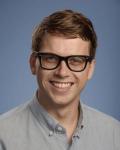 Maximilian Bremer
Previous degree from The University of Texas at Austin
UT Austin: Computation Sciences, Engineering and Mathematics
Max is interested in developing and implementing algorithms for exascale computing applications. His current work involves examining local timestepping schemes coupled with an asynchronous parallel programming paradigm for improving coastal inundation prediction due to hurricane storm surge.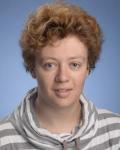 Natacha Crooks
Previous degree from Cambridge University
UT Austin: Department of Computational Sciences
Natacha Crooks is interested in the large scale distributed systems that underpin services like Google, Facebook and Amazon. She is especially interested in understanding and improving the ways in which components in these systems, often located in different regions or continent, communicate, coordinate and preserve users' data during failures.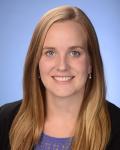 Heidi Culver
Previous degree from Johns Hopkins University
UT Austin: Department of Biomedical Engineering
Heidi Culver's research focuses on the design of intelligent biomaterials for use in low-cost biosensors that could be used for earlier diagnosis of autoimmune diseases, such as multiple sclerosis or Sjögren's syndrome. Specifically, she uses nanotechnology and synthetic receptors, called molecularly imprinted polymers, to detect low levels of proteins that serve as molecular indicators for these diseases.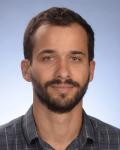 Santiago Papini
Previous degree from The University of Texas at Austin and CUNY-City College
UT Austin: Department of Psychology – Clinical
Santiago is interested in cross-species translation of research on the learning and memory mechanisms underlying response to exposure-based therapies. Particular areas of focus include the role of the endogenous cannabinoid system (ECS) in fear extinction and memory consolidation, and the potential to target the ECS to augment exposure therapy.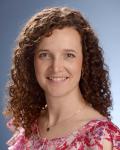 Courtney Shell
Previous degree from Texas A&M University
UT Austin: Department of Mechanical Engineering
Courtney Shell investigates the effects of prosthetic foot stiffness on amputee gait performance. Through adjusting prosthetic foot design, she seeks to make turning and walking on uneven ground less challenging for amputees by providing better control over side to side motion.
Contact: Dr. Marvin L. Hackert
Email:
Phone: